Offering Complete Pediatric Dental Care for the Ogden Area
When it comes to the health and well-being of your children, finding the right healthcare providers is of paramount importance. One such vital professional is a pediatric dentist, who specializes in providing dental care to infants, children, and adolescents. In the beautiful city of Ogden, UT, parents can rest assured knowing that they have access to exceptional pediatric dental services at Castle Creek Pediatric Dentistry. Let's explore the world of pediatric dentistry in Ogden and discover why it is an essential aspect of your child's oral health.
Pediatric Dentistry in Ogden
When you're searching for an Ogden kids dentist, it's because you understand how important it is for your children to receive dental care from a dentist who specializes in treating children. The pediatric dentists at Castle Creek in Ogden understand the unique needs and anxieties that children may experience when visiting the dentist. That's why we've created a warm, welcoming, and child-friendly environment designed to alleviate any dental fears. Our dental practice is equipped with a colorful and engaging waiting area, helping to create a positive and comforting experience for your child.
Pediatric dentists undergo additional years of specialized training beyond dental school, focusing on the unique dental needs of infants, children, and teenagers. They are well-versed in child psychology and behavioral management techniques, allowing them to effectively communicate with young patients and provide gentle and compassionate care. Their expertise extends to various areas, including oral health education, preventive care, early orthodontic assessment, and treatment of dental issues specific to children.
One of the primary goals of pediatric dentists is to instill positive dental habits in children from a young age. As an Ogden pediatric dentist, at Castle Creek we take the time to educate children and parents about proper brushing and flossing techniques, the importance of a balanced diet, and the potential impact of habits such as thumb-sucking or pacifier use. By fostering these habits early on, we help you set the foundation for a lifetime of excellent oral health.
Preventative Dental Care in Ogden
Prevention is key when it comes to maintaining optimal oral health. The Ogden kid dentists at Castle Creek Pediatric Dentistry emphasize the importance of preventive dental care and work closely with parents to establish good oral hygiene habits early on. We offer comprehensive dental exams, professional teeth cleaning, fluoride treatments, and dental sealants to protect your child's teeth from cavities and promote healthy growth and development.
At Castle Creek, we understand the significance of early detection and intervention in maintaining a healthy smile. Regular check-ups allow us to identify potential dental issues before they become major problems. We conduct thorough examinations to assess the eruption of new teeth, monitor the development of the jaw and bite, and detect any signs of tooth decay or orthodontic concerns. By addressing these issues promptly, we can prevent further complications and guide your child's dental development in the right direction.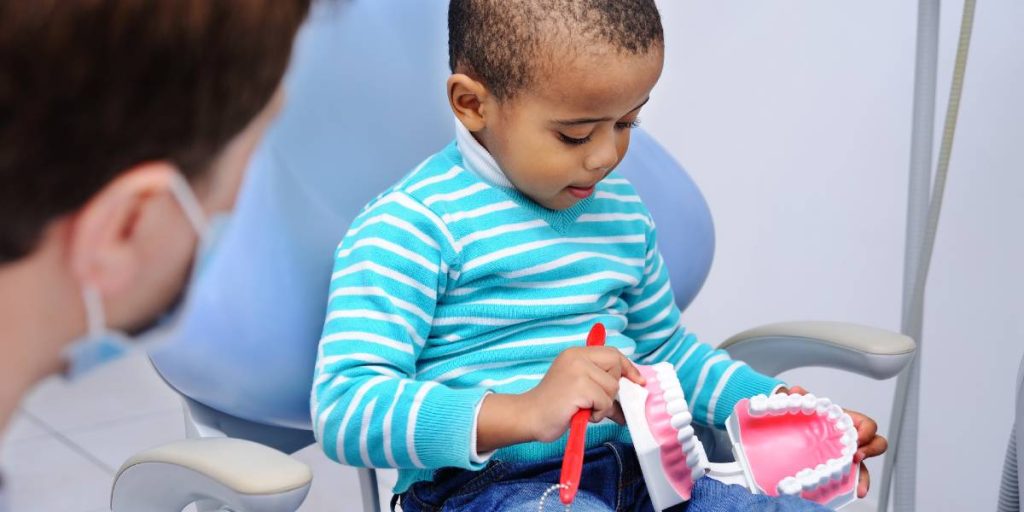 Sedation Dentistry
For many Ogden children, visiting the dentist can be a daunting and anxiety-inducing experience. However, thanks to advancements in dental technology and techniques, sedation dentistry has emerged as a valuable tool to help alleviate the fears and anxieties associated with dental procedures. There are many benefits and considerations of pediatric sedation dentistry to explore, empowering parents to make informed decisions and ensuring their child receives the dental care they need in a stress-free environment.
Some benefits of sedation dentistry include:
Anxiety reduction

Enhanced cooperation

Pain and discomfort management
Types of sedation dentistry offered for our patients in Ogden include nitrous oxide, oral sedation, and IV sedation.
Sedation dentistry is a safe and effective option that is carefully tailored to the individual needs of each child. As pediatric dentists who specialize in sedation dentistry, the professionals at Castle Creek in Ogden have undergone extensive training to ensure the well-being and comfort of their young patients.
Dental Health for Special Needs Patients
Dental health is essential for individuals with special needs, and at Castle Creek Pediatric Dentistry, we are committed to providing specialized and compassionate care for Ogden, UT. We understand the unique needs and concerns of each patient, tailoring our approach to ensure a comfortable and positive dental experience. At Castle Creek in Ogden, we use various techniques including behavior management strategies and sedation dentistry to create a safe and calming environment for individuals with special needs. 
Dental care for special needs patients often requires a collaborative approach involving the dental team, the patient's caregivers, and other healthcare professionals. Dentists at Castle Creek in Ogden work closely with caregivers to gather essential medical and behavioral information, ensuring a comprehensive understanding of the patient's needs. By working together, we can develop personalized treatment plans and address any specific challenges that may arise during dental appointments.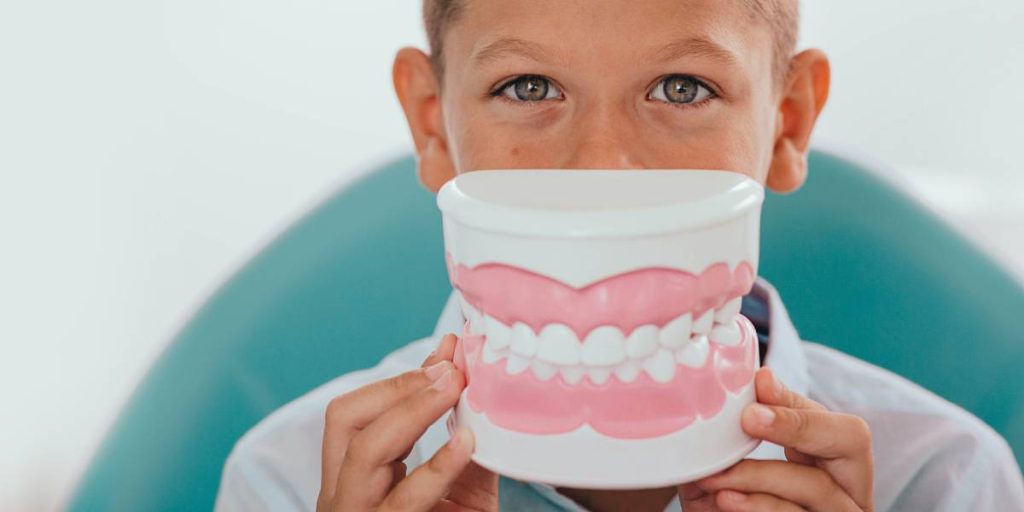 Family Dental Care for Ogden
Finding a skilled and compassionate pediatric dentist in Ogden, UT is essential for your child's oral health journey. Luckily, at Castle Creek Pediatric Dentistry, you've found just that.  Whether you need an emergency kids dentist in Ogden or complete dentistry, Castle Creek can provide the children's dental care that you require.
With our expertise in pediatric dentistry, child-friendly environments, and a commitment to preventive care, we can play a crucial role in ensuring your child's dental well-being. By partnering with a trusted pediatric dentist in Ogden, you can take proactive steps to protect your child's smile and set them on a path toward a lifetime of good oral health.
Contact us now to get your child started on a lifetime of dental health and sparkling smiles.