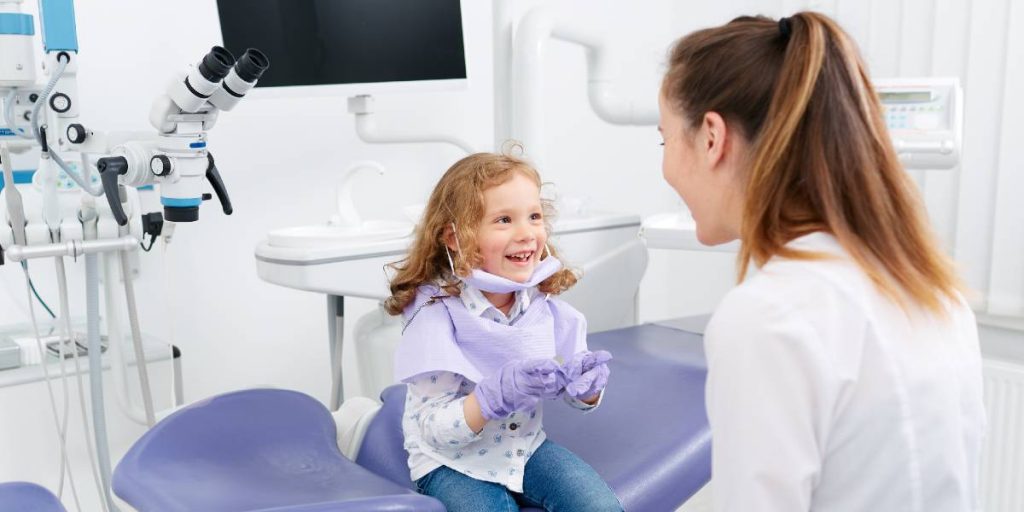 At Castle Creek Pediatric Dentistry, we believe that every child deserves a radiant smile that reflects their vibrant personality and ensures a lifetime of oral health. Our dedicated group of pediatric dentists is committed to providing exceptional care to young patients in the beautiful Salt Lake City area. We understand the unique needs of children, creating a warm and welcoming environment that sets the stage for a positive dental experience. Let's explore how the pediatric dentists at Castle Creek go above and beyond to ensure every child's dental well-being in the Salt Lake City area.
Why You Need a Salt Lake City Pediatric Dentist
There are numerous reasons why the children in your family deserve treatment at a Salt Lake City kids dentist, rather than a general practice. Let's explore just a few of the reasons to bring your child to a Salt Lake City pediatric dentist.
Child-Centered Approach
At Castle Creek Pediatric Dentistry in the Salt Lake City area, we use our knowledge of child psychology and behavior management techniques to create a child-friendly atmosphere that puts young patients at ease. From our colorful waiting area to the gentle demeanor of our staff, every effort is made to make children feel comfortable and secure during their visit.
Comprehensive Dental Care
We offer a wide range of Salt Lake City kid dentist services tailored specifically to the dental needs of children. From routine check-ups and cleanings to preventive treatments like fluoride application and sealants, we focus on early intervention and preventive care to maintain optimal oral health. We also provide education on proper oral hygiene techniques and nutrition, empowering both children and parents to make informed decisions regarding their dental well-being.
Specialized Treatment for Young Patients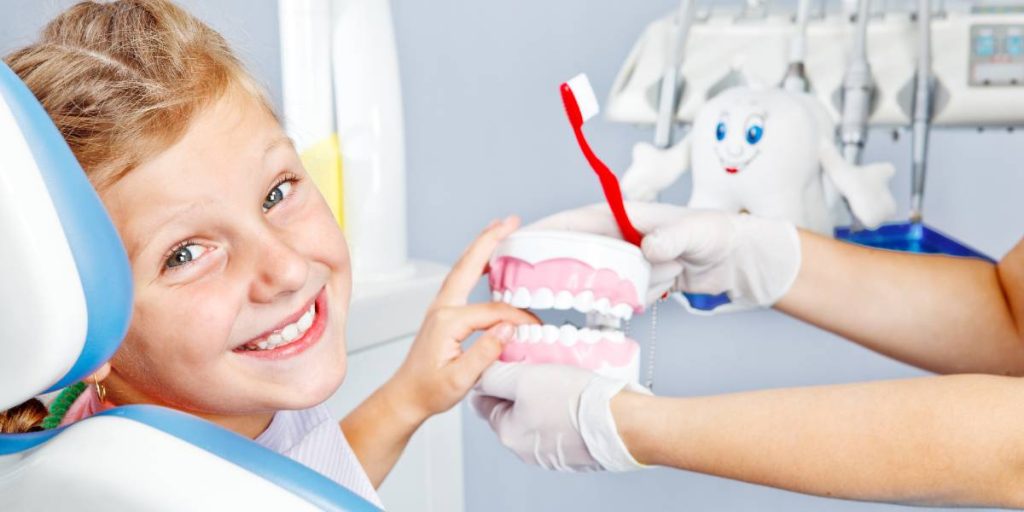 Children may require specialized treatments to address unique dental issues. Our pediatric dentists in the Salt Lake City area are well-equipped to handle a variety of concerns, including tooth decay, gum disease, and dental trauma. With our expertise, we can provide gentle and effective treatments, such as fillings, pulpotomies (baby root canals), and dental crowns, ensuring that children receive appropriate care for their individual needs.
Dental Anxiety Management
Dental anxiety is common among children and can hinder their ability to receive necessary dental care. At Castle Creek Pediatric Dentistry in the Salt Lake City area, we are skilled in managing dental anxiety and phobias. We employ child-friendly techniques, such as distraction techniques, nitrous oxide (laughing gas), and sedation dentistry, to help children relax and feel comfortable during procedures. By creating a positive and stress-free environment, we ensure that every child's dental visit is a pleasant one.
Collaborative Approach with Parents
Salt Lake City pediatric dentists understand the crucial role parents play in maintaining their child's oral health. At Castle Creek, we actively involve parents in the treatment process, providing guidance on proper oral hygiene practices and preventive measures. By working collaboratively with parents, we can create a dental care plan that aligns with each child's specific needs, ensuring continuity of care beyond the dental office.
The Importance of Preventative Dental Care in Salt Lake City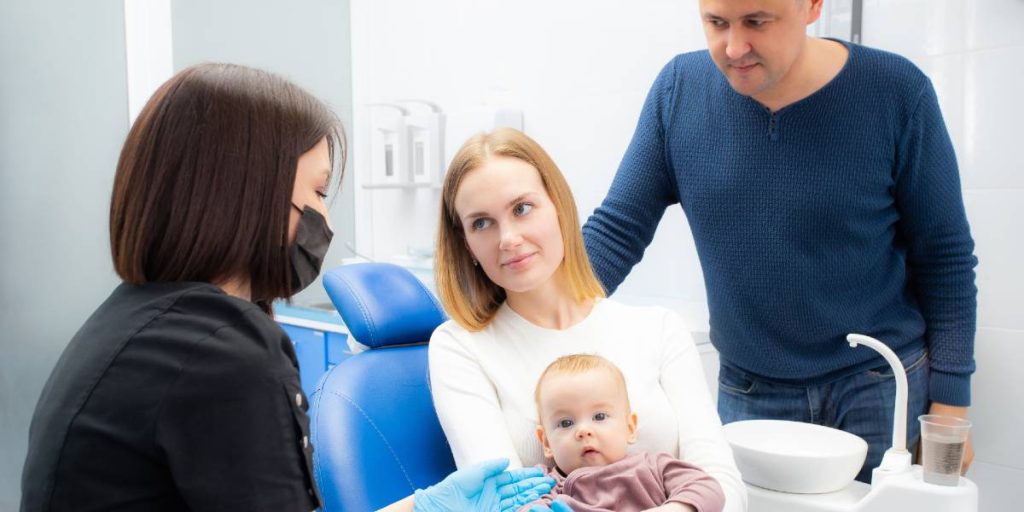 Preventive dental care plays a vital role in maintaining optimal oral health for individuals of all ages. In Salt Lake City, there is a strong emphasis on proactive dental practices that aim to prevent dental problems before they arise. Salt Lake City dentists like us promote regular dental check-ups and cleanings, along with thorough examinations to detect early signs of tooth decay, gum disease, and other oral health issues. We also emphasize the importance of proper oral hygiene at home, including brushing, flossing, and using mouthwash. By encouraging preventive measures like fluoride treatments and dental sealants, Salt Lake City pediatric dentists strive to protect teeth from decay and safeguard overall oral health. Through a combination of patient education, regular screenings, and preventive treatments, Salt Lake City residents are empowered to take charge of their oral health and enjoy healthy smiles for years to come.
How Castle Creek Serves Kids in the Salt Lake City Area
At Castle Creek Pediatric Dentistry, we are serious about delivering everything from the nutritional coaching to the teeth cleaning Salt Lake City children need. In addition to pediatric preventative care, we specialize in sedation dentistry and dental care for special needs patients of all ages. 
Sedation Dentistry for Salt Lake City
Thanks to advancements in dentistry, sedation dentistry has emerged as a valuable tool in providing comfortable and stress-free dental experiences for children. Sedation dentistry offers a solution to dental anxiety by helping children relax and remain calm during dental procedures. With sedation techniques like nitrous oxide (laughing gas), oral conscious sedation, or intravenous (IV) sedation, we can create a tranquil environment that eases anxiety and promotes a positive dental experience. With sedation dentistry, children can enjoy the benefits of proper dental care and develop a lifelong commitment to maintaining a healthy and beautiful smile.
Dental Health for Special Needs Patients
Children with special needs, sensory processing disorders, or developmental disabilities may find it particularly challenging to tolerate dental procedures. Whether it's adjusting the dental setting, utilizing appropriate communication techniques, or offering sedation options, the professionals at Castle Creek Pediatric Dentistry strive to provide personalized care that meets the individual needs of each special needs patient. By tailoring treatments and focusing on preventive care, we ensure that every patient, regardless of their abilities or disabilities, can achieve optimal oral health and maintain a beautiful smile for years to come.
Come Experience the Castle Creek Pediatric Dentistry Difference
By instilling positive dental experiences from an early age, the pediatric dentists at Castle Creek help children develop lifelong habits for maintaining bright and healthy smiles. Parents in Salt Lake City can rest assured knowing that their children's dental well-being is in capable hands. Simply book an appointment and experience the Castle Creek difference for yourself.